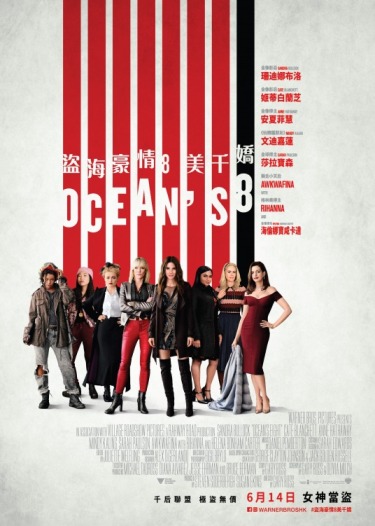 Ocean's 8 (2018)
release date: 8 June 2018
production company: Village Roadshow Pictures, Smokehouse Pictures

Directed by Gary Ross
Screenplay by Olivia Milch & Gary Ross

Music Composed and Produced by Daniel Pemberton
Recorded by Sam Okell
Recorded and Mixed at Electric Lady Studios, New York
Music Editor John Finklea & Todd Kasow
Assistant Music Editor Katrina Schiller & Nevin Seus
Preparation Tony Finno
Music Coordinator Whitney Pilzer
Music Supervisor Gabe Hilfer


Synopsis
Five years, eight months, 12 days...and counting. That's how long Debbie Ocean (Sandra Bullock)—just released from prison—has been concocting the greatest heist of her storied career. She knows what it's going to take—a team of the best in their field, starting with her former partner-in-crime Lou (Cate Blanchett). Together, they recruit a crew of specialists: jeweler Amita (Kaling); street con Constance (Awkwafina); expert fence Tammy (Paulson); hacker Nine Ball (Rihanna); and fashion designer Rose Weil (Bonham Carter). The target is $150 million in diamonds—diamonds that will adorn the neck of world-famous actress Daphne Kluger (Hathaway), who will be center stage at the event of the year, the Met Gala.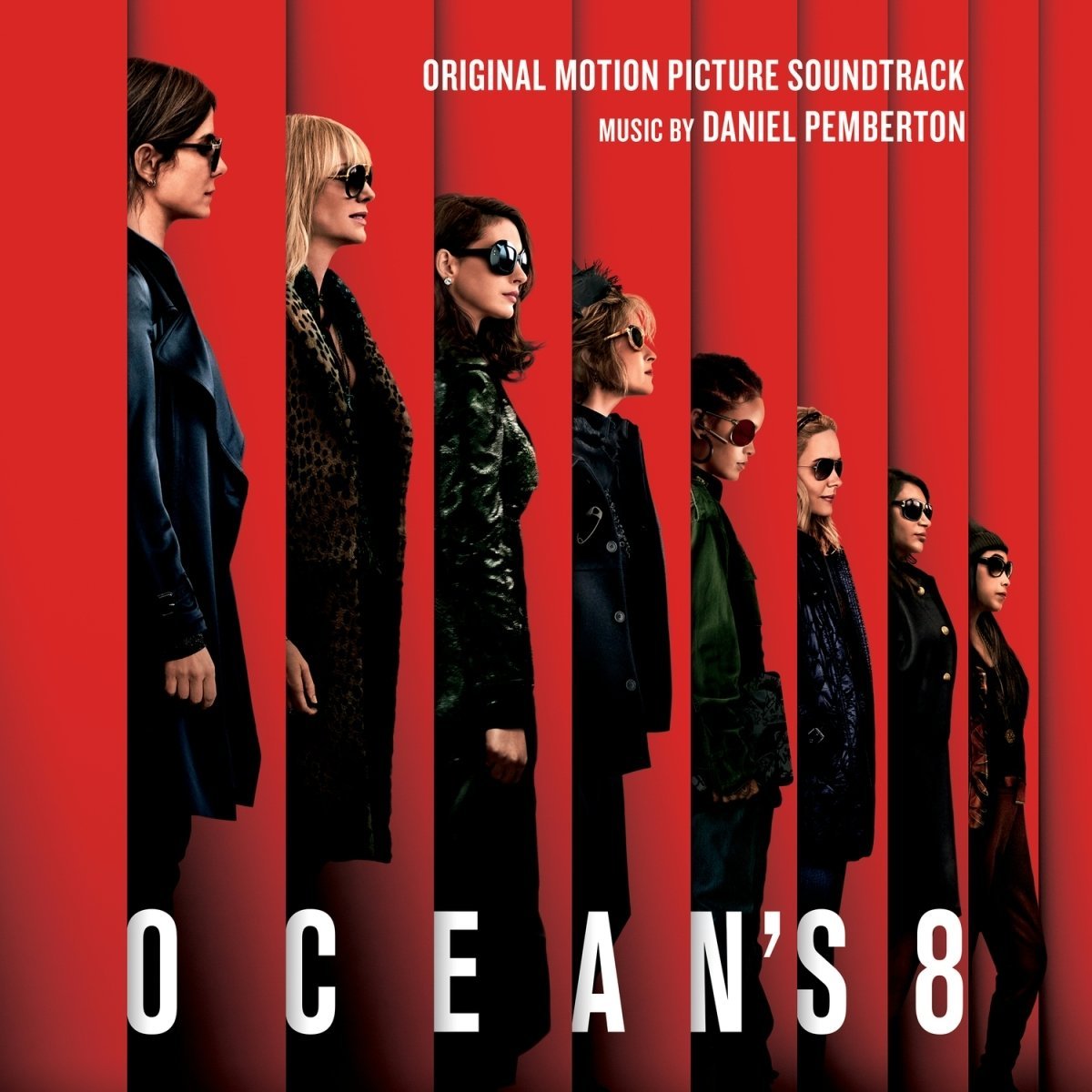 Total Time: 66:53
01. 5 Years, 8 Months and 12 Days (0:38)
02. NYC Larceny (3:47)
03. We are Going to Rob It (2:38)
04. Taking out the Trash (1:48)
05. Nine-Ball (3:40)
06. Deborah Ocean (2:53)
07. Okell Bongos '63 (2:15)
08. Seven Van Plan (2:56)
09. Hacking the Met (2:34)
10. Fugue in D Minor (2:43)
11. Brooklyn Necklace (2:53)
12. The Gala Plan (1:58)
13. Diamonds and Magnets (1:49)
14. The Investigator (3:05)
15. The Spy (3:52)
16. In Vogue (2:11)
17. CCTV Blindspot (1:30)
18. Sealing the Exits (2:39)
19. Four Old Ladies (2:39)
20. Sloppy Soup Samba (2:52)
21. Game On! (4:28)
22. Fugue in D Minor (Reprise) (1:29)
23. The Actual Heist (4:43)
24. Moog Necklace (4:52)